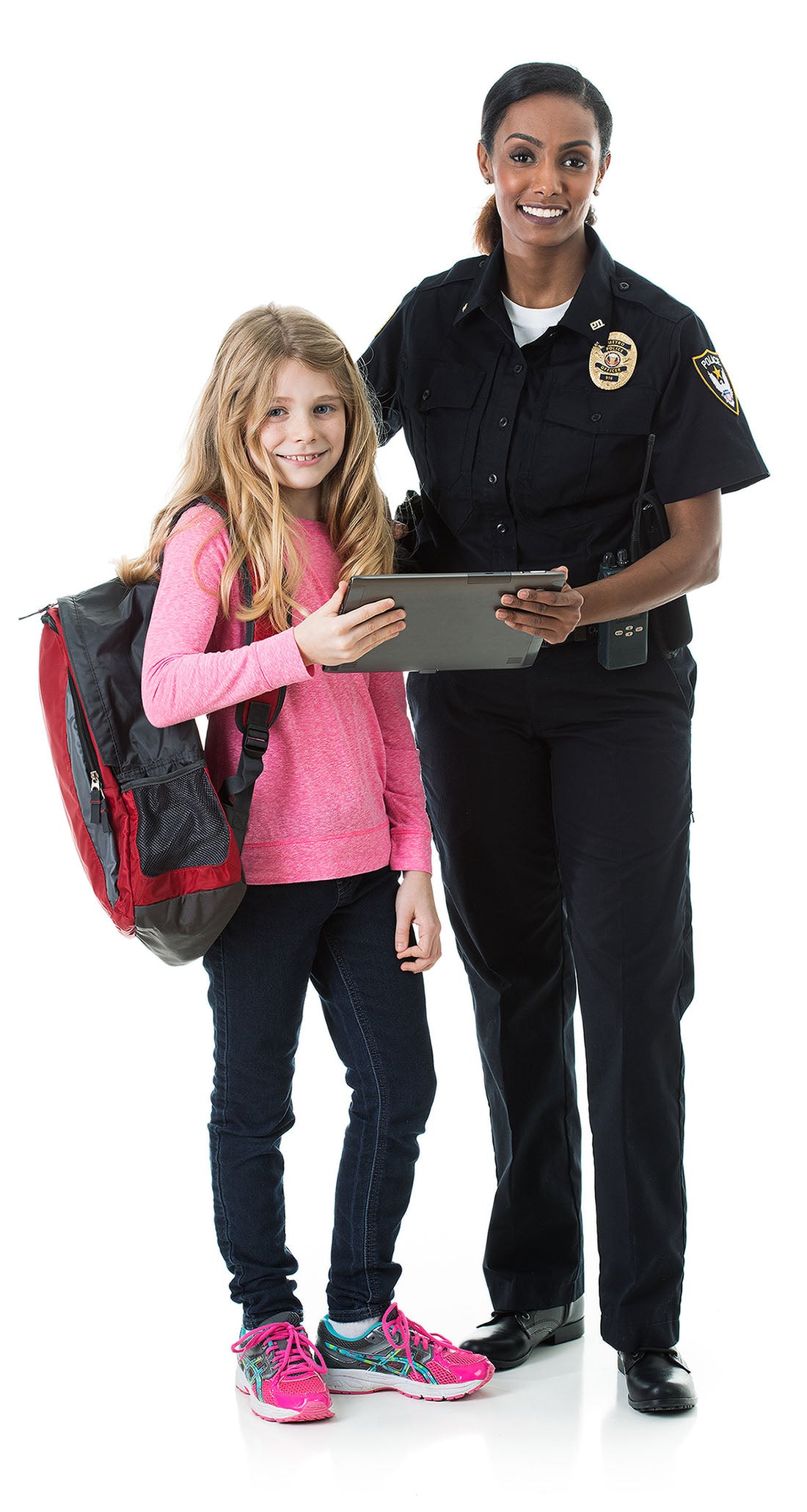 Child Identification For Your Entire State
Trusted for over 23 years, KidStar Safety is a leading manufacturer of child identification kits for law enforcement, government agencies, schools, and other organizations. During this time, the company has provided large-scale, multi-year child identification programs to various public and private entities including State Police, Attorney General's offices, and large non-profit groups. If you are looking to implement a program for your state, we can help.
Our mission has always been focused on providing tools for proactive child safety. We believe in the value of having proper identification readily available should an emergency arise and strongly promote teaching kids how to respond to emergency situations. Our kits are designed to provide parents and caregivers with one of the most comprehensive tools on the market, starting at less than $1.00 per child. Inkless fingerprinting is available (minimum order quantities apply). KidStar Safety is happy to provide a low price guarantee on all kits.
A statewide program has the potential to greatly expand child safety awareness and bring attention to the importance of having identification, fingerprints, and DNA samples readily available. It allows for kits, resources, and associated coverage to be used to start discussions on safety while proactively teaching children how to respond to emergencies. Key to this effort is bringing together public agencies, private entities, and media outlets in cooperation and partnership toward the common goal of protecting children in an increasingly dangerous world.
Turnkey Child Identification Program
Child safety is an easy cause for organizations to rally around. Having marketing and branding in place that effectively promotes the program while adding value to the sponsoring agencies and organizations will strengthen participation and lead to a more efficient, successful implementation and outcome. That's why we include the following initiatives with our statewide programs:
Branding - Full color, two-sided packaging that can be custom printed in a variety of ways including with individual sponsor logos, groups of sponsors, or sponsors pertaining to different regions within the state. Packaging can include provided inserts such as brochures and coupons. Quantities can be split to accommodate different sponsors, agencies, or regions, all at no additional cost.
Custom Website - site includes information about the kits, where to obtain the kits, press information, sponsor information, resources for parents or caregivers and schools, and options to facilitate online ordering of kits if needed.
Press Release - press releases sent to all broadcast and print media organizations within the state along with select national media outlets.
Direct Promotion - direct mail pieces and email communications sent to all public/private schools and law enforcement agencies in the state, additional communications can be added as needed.
Contact us for more information about our statewide programs